HotelTripsTicket.Com is one of the leading travel agent & tour operator in Office in Kanpur, Uttar Pradesh, India.
HotelTripsTicket.Com started in May 2015 as a partnership firm.
HotelTripsTicket.Com is a full fledged Travel Agency with all the infrastructure, financial background and creditability required.
HotelTripsTicket.Com handles domestic & international air tickets, Visa, Travel Insurance, Passports, Hotel bookings worldwide, domestic & international packages, Eurail etc.
HotelTripsTicket.Com is associated with many hotels of india and world to serve you best.
HotelTripsTicket.Com produce time to time new plans and offers for newly married couple for their honeymoon and children summer vacation we have the best to make them happy.
HotelTripsTicket.Com, is family owned business.
HotelTripsTicket.Com believes in "One Stop Shop" for all travel requirements
Our strength is the abiding trust of majority of Indian tour operators & travel agents who use our services in various cities for their clients.
Company Profile
We are a renowned prestigious Company in the field of car & coach rental services in India for the Business and Leisure Travellor. Our forward-looking vision and aggressive devotion to complete client-satisfaction at any cost, helps us remain firmly in the forefront of this segment of the rapidly-growing Indian tourism industry. Our business policies are based on integrity and innovative business practices that help us set the benchmarks today that others choose to follow tomorrow. In a short span of a few years, our market base has grown. The spontaneous growth of our fleet has also kept pace, strongly fuelled by the fast-growing demand for our genuinely honest services by an ever-discerning client-base of Inbound Tour Operators in India and Indian Corporate Organizations, alike.
It is a heartening and humbling experience for us to note that these business organizations that are strong market leaders in their own fields of Endeavour are unanimous in their choice of Travel Assistance when it comes to selecting a car & coach rental company to cater to the travel needs of their esteemed clients and/or dealers/employees.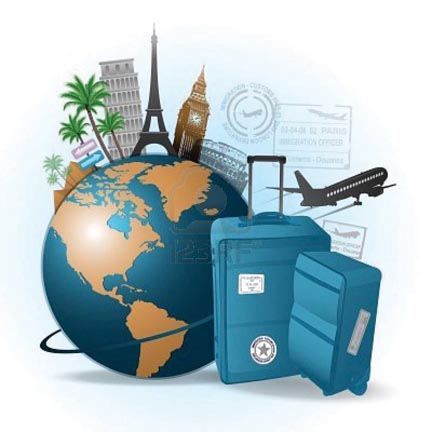 Our Services
Inbound and International Tours and Travel
we, a leading International travel agency arrange all inbound tours / outbound tours for individual and group travelers with tailor made itineraries.
Honeymoon Package
we make tailor made travel packages/itineraries for honeymooners as per their individual requirement for both international travel and domestic destination. The perfect destination for honeymoon are Switzerland, Newzealand, Australia and Singapore, Cruises, Mauritius, etc. outside India and in India, we choose Manali, Simla, Goa, Kodaikonal, Portblair, Kerala, etc.
Hotel Bookings/Packages
We do hotel bookings as well as the packages in all major tourist destination in India and abroad. We have separate department for handling hotel booking and tours.
Airline Ticketing
We do all International and Domestic ticketing, having ticket stock of all International and Domestic airlines like KLM, Singapore Airlines, British Airways, Indian Airlines, Jet Airways, Air Sahara etc.We give instant confirmation of seats through our online reservation. We have all trained staffs deputed exclusively for ticketing.
Visa Services
We arrange all type of Visa for our passengers taking ticket from us. Also we assist the passengers (if require to apply visa personally). We take nominal service charge for the same.
Our Value for Money Services Include
• Air ticketing
• Adventure tours
• Budget tours
• Cruise vacations
• Exotic Holidays<
• Honeymoon tours
• Incentive tour planning
• Luxury vacations
• Sports tours
• Travel Insurance
• Visa consultancy
• Weekend getaways
• Customized holiday packages within India and abroad
• Group tour packages to the Far East and Middle East
---
Our Area of specialization in International Tour Package is for the following destinations
Thailand, Singapore, Malaysia, Mauritius, Europe, Dubai, Hong Kong, China, Egypt, Turkey, Uzbekistan, Australia, New Zealand, South Africa & Nepal Etc.
In India we have comprehensive packages for Kashmir, Himachal, Uttaranchal, North East [North Bengal & Sikkim], Golden Triangle [Delhi - Agra – Jaipur], Kerala, South India [Bangalore – Mysore – Ooty] & Goa Etc.